In bench scale rotary kiln testing, material reacts almost identically to its performance in a full scale kiln. This direct relationship enables HarborRock to produce a high quality aggregate commodity using locally sourced sediment. This has been demonstrated at the ports shown below.
US Locations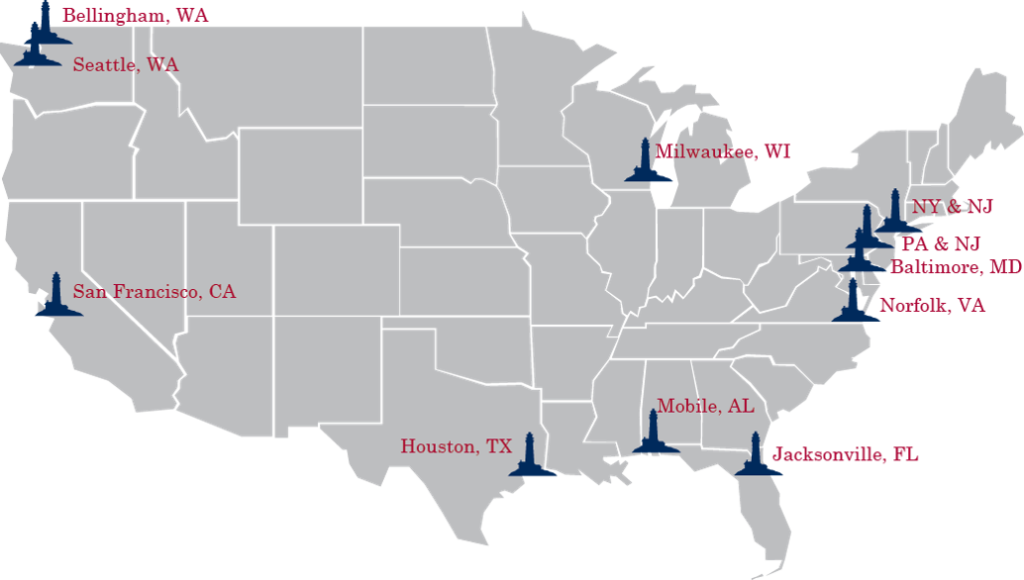 Bellingham Bay, Bellingham, WA
Duwamish Waterway, Seattle, WA
Port of Oakland, San Francisco Bay, Oakland, CA
Houston, TX
Milwaukee, WI
Port of Mobile, Mobile Bay, AL
Mayport Naval Station, Jacksonville, FL
Craney Island, Norfolk, VA
Port of Baltimore, MD
Delaware River, Philadelphia, PA
New York New Jersey Harbor, NY

International Locations
China
Canada
Germany
The Netherlands
Decontamination Effectiveness
HarborRock monitors all process variables to produce a high quality aggregate commodity. We perform a chemical and physical analysis of the sediments prior to manufacturing and and then again post processing to determine the level of contaminants remaining. The results to date show no organic contaminants are left in the aggregate and any residue metals are immobilized within the aggregate matrix. Additionally, since the aggregate is a recycled product, it is eligible for LEED credits.
Aggregate Quality and Production
The aggregate HarborRock produces is tested to ensure that it meets American Society for Testing and Materials (ASTM) standards and all applicable environmental regulations. Our aggregate is a highly engineered product with great strength and yet light weight. This makes it ideal for applications such as masonry blocks, structural grade concrete, hot-mix asphalt, and geotechnical fill.